Explore our History & Programs
Museum History:
The Museum was founded in 1974 by artists Jonas dos Santos and Link Harper in a traditional fishing village in Maragogi in the state Alagoas on the Northeastern coast of Brazil.  For many years the Museum received artists, guests and became a landmark for informal creative projects including an extensive documentation using photography, film and video, focusing on the ecological beauty and the social and physical changes to the area.
Since the year 2000 the Museum has presented several exhibitions and art interventions by international artists as well as a residency program for artists. The Museum is located in ecologically protected zone that attracts Brazilians as well as Europeans, Asians and Americans because of its natural tropical wonder.
HISTORICO:
O Museu foi fundado em 1974 pelos artistas Jonas dos Santos e Link Harper em uma vila tradicional de pescadores em Maragogi no estado de Alagoas na  costa do nordeste Brasileiro.  Durante muitos anos o Museu recebeu artistas e visitantes e se transformou em um marco informal para a criacao de projetos criativos incluindo uma grande documentacao do local usando fotografias, filmes e videos.  O objetivo desta documentacao foi gravar a beleza ecologica da area e sua transformacao fisica e social.
A partir do ano 2000 o Museu tem apresentado exposicoes e intervencoes de arte por artistas internacionais como tambem oferece um programa de residencia.  O Museu e localizado em uma zona ecologica protegida que atrai Brasileiros como tambem Europeus, Asiaticos e Norte Americanos devido a sua grande beleza natural e tropical.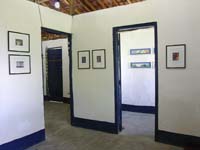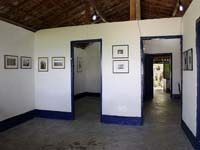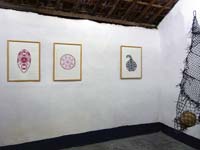 Museum Programs:
Exhibitions and projects for international and Brazilian artists, selected by the co-founders Jonas dos Santos and Link Harper.  The criteria for the selections is based on the creative concepts of the artists, their ecological and social concerns and their interest in the diverse esthetics of global cultures.  We encourage the artists when designing their project to consider community involvement and the use of the native natural materials in their work.
The residency program of four to six weeks offers the artist an opportunity to design a project/exhibition based on the length of the residency, the concept and community involvement.  The Museum compound is comprised of the Museum building, a fully equipped artist's house and a large studio with two working areas.  The funding for these residencies are obtained from the artist's personal funds and/or private or foundation support.
PROGRAMAS DO MUSEU:
Exposicoes, projectos e intervencoes de arte para artistas internacionais e Brasileiros sao selecionados pelos fundadores do Museu, Jonas dos Santos e Link Harper.  O criterio destas selecoes sao baseados nas propostas apresentadas por artistas que propoem conceitos creativos que demonstram intereces ecologicos, sociais e explora as diversidades esteticas das culuras globais.   Projetos que incluem a participacao da comunidade local e a utilizacao de materiais nativos serao bem recebidos.
Durante quatro a seis semanas os artistas tem a oportunidade de desenhar um projeto/exposicao baseado no tempo escolhido.  O Museu e composto de quatro salas de exposicoes, uma casa equipada para o artista e um estudio com duas areas de trabalho.  O financiamento para estas residencias sao adquiridos pelos artistas atraves de fundacoes culturais, ou contribuicoes privadas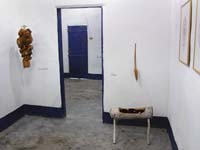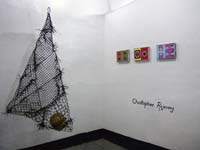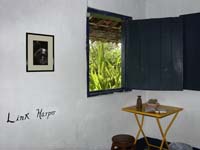 Museum